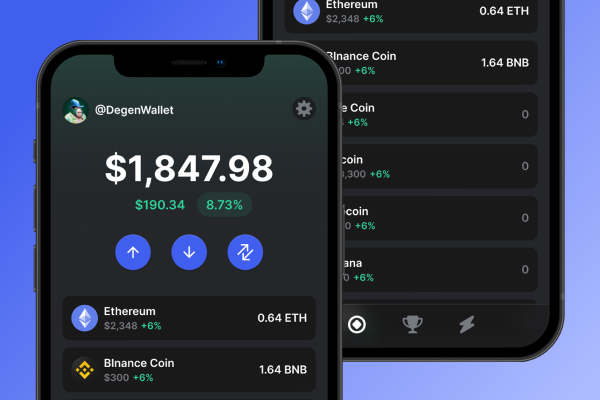 How Gem Wallet plans to improve privacy and decentralization with crypto wallet for DeFi usecases built on Binance chain first to deliver best experience to Store, Buy, Exchange crypto and use NFTs.
Despite the inflated expectations surrounding the space, it is crucial to understand the potential drawbacks to full adoption. This article briefly highlights the mobile wallets, the existing crypto wallets and their shortfalls, and why Gem Wallet Wallet — an upcoming defi wallet is an ideal fit.
What are defi crypto wallets?
Apps that communicates with blockchain trough your smartphone in private and decentralized way, it lets you securely store, swap and buy send or receive cryptocurrency at ease without compromising privacy.
It doesn't take a leap of faith to see where the DeFi space is headed considering how much mainstream adoption that blockchain — the underpinning — tech is getting.
Why good DeFi wallets matter?
Defi wallets or also called self-custody are blockchain-based wallets where crypto are exchanged, send or received.
As with any other wallet, privacy and versatility and utility comes into place for good defi wallet. Below are the ideal qualities to look out for in defi wallets, some of which are absent in the existing ones.
Speed: Actions on an ideal defi wallet should be fast. Activities taking minutes or even hours to complete makes for a disappointing experience for users. Privacy cost: Wallets can sell or compromise data of users and their privacy and amounts of crypto what they hold on their wallets.
User experience: to fast-track adoption, defi wallets should be simple and easy to use.
Governance: the ideal governance setting is a decentralized structure where all users of a platform's have a right to vote and make decisions.