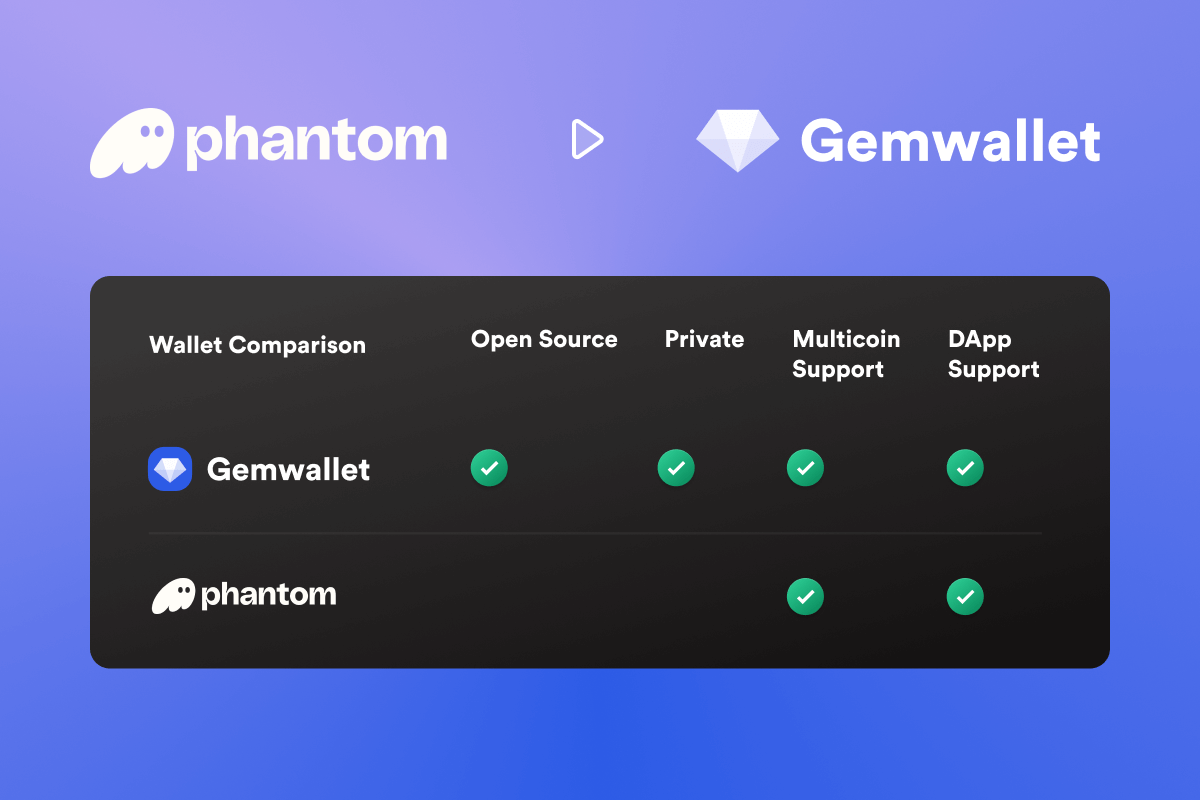 Effortlessly import your Phantom Wallet to Gem Wallet mobile app with this guide. Manage your crypto assets securely in DeFi and explore new financial opportunities within seconds.
What is Phantom Wallet?
Phantom Wallet is a non-custodial wallet for the Solana blockchain, providing secure storage and management of SOL and other Solana-based tokens with seamless integration into decentralized applications for a user-friendly experience.
What is Gem Wallet?
Gem Wallet is a web3 crypto wallet designed with privacy as a top priority. The open-source crypto wallet allows secure access to cryptocurrencies, NFTs, and DeFi. From passive investors wanting to hold BTC or ETH to active degen traders exploring new dApps daily, Gem Wallet is crafted to fulfill every web3 need.
Importing to Gem Wallet from your Phantom Wallet
Importing your wallet from Phantom Wallet to Gem Walletis a quick and simple process, taking only a minute or two. First, ensure you already have the Gem Wallet app installed on your mobile device. If you haven't, you can easily get it on iOS, Android or get the raw APK file. Once you have the app ready, follow the steps below:
Copy your secret phrase from Phantom Wallet
Click on the Settings icon.
Go to details of the wallet you want to export and select "Show Secret Recovery Phrase"
Follow the process to reveal the phrase and copy it to your clipboard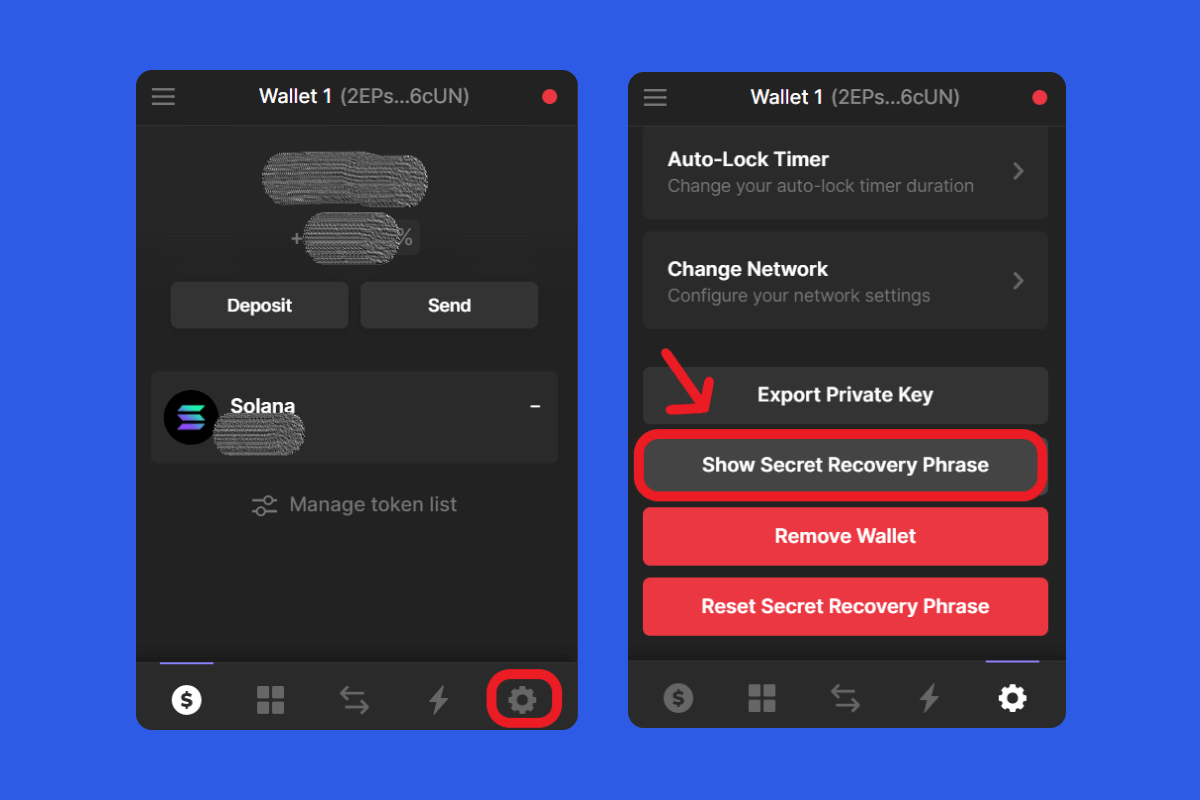 Import your Phantom wallet to your Gem Wallet
Open Gem Wallet and click on "Import an Existing Wallet."
Select Multi-Coin
Paste the secret recovery phrase that you have copied in the box provided
With that, your wallet data will be securely imported into Gem Wallet, allowing you to easily explore the world of DeFi and manage your crypto assets. You're all set for an exciting journey!