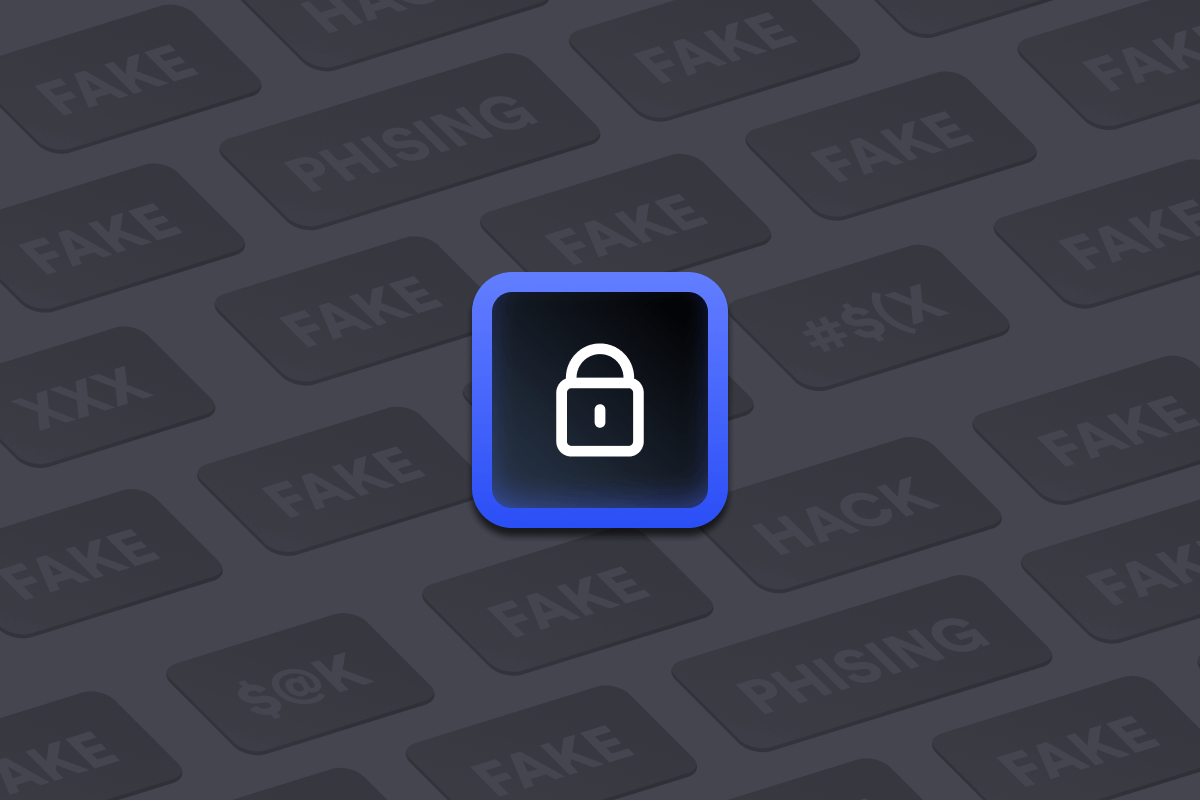 The surge in cryptocurrencies and DeFi presents a significant opportunity for potential profitability for all. However, with great opportunities come great risks. The crypto space is also home to dangerous bad actors who can put your investments at risk. This article provides trusted ways to maintain a secure wallet and protect your investments.
Key Risks To Secure Crypto Holdings
When it comes to crypto, things could go wrong in three broad ways— you could:
lose your funds in a scam trade
lose your account
lose your wallet
Let's look at these in detail.
1. Losing your funds to a scam trade
One popular way to lose crypto funds is by falling victim to a rug pull. Rug pulls, a special exit scam where project owners raise funds and run without delivering, are not new in the crypto. Thousands of investors have lost money buying into several scam projects, where the founders have parted with millions of dollars in this cash-grab scheme. For example, the creators of Evolved Apes diverted over $2M in proceeds from primary and secondary sales.
2. Losing your account
If you're trading on a centralized cryptocurrency exchange, you could lose control of your account in two ways. First, you could unknowingly divulge sensitive information via phishing. Phishing is an age-long scheme that scammers use to lure people into revealing their account information to steal their funds.
Here's how phishing works: a scammer creates a similar but fake version of an authentic crypto wallet and lures you into logging in to claim fake rewards or prizes. Thereby exposing your confidential information. This data breach can occur in seconds, enabling scammers to steal your digital assets.
You can also lose access to your account via a major hack. Centralised crypto marketplaces can come under malicious attacks, and although rare, a successful hack could mean that most users lose all their crypto assets in one sweep. The risk of malware attacks contributes to the basis of the popular mantra "not your keys, not your coins." This risk is significantly lesser in non-custodial wallets like Gem Wallet.
3. Losing your wallet
Wallet losses are peculiar to decentralized crypto exchanges as transactions work on web 3.0 wallets. Unlike centralized platforms, decentralized exchanges allow you to connect with their platforms via a wallet, trade, and disconnect. Here, you have full control of your assets and the wallet in which they are stored.

While you reserve full control of your wallet, you could still lose all your assets if you divulge your recovery phrase— the 12 or 24-word phrase that comes with every crypto wallet. Also, if you don't write down and properly store the phrase, you will be unable to access your wallet on another device if you lose access to your current one. Losing your wallet might be the worst of the three L's as your wallet provider has no backdoor access to your account.
How to Secure Your Transactions
Now, let's walk you through how to avoid these three common L's in crypto and DeFi.
1. Secure your Funds
To protect against scam trades, conducting a thorough fundamental analysis of the project is critical. As part of this analysis, here are three things to consider when doing your due diligence:
The vision and roadmap: Always look through the project's whitepaper (if available) and community forums to read up on their vision and roadmap. The viability of any project depends on the vision and plan for execution. Including plans to support creators and the community through launchpads and other efforts is a major plus.

The tokenomics: refers to the basic economics of the project. The total supply, number in circulation, distribution model, and plans for burning must be thoroughly evaluated.

The creator: While anonymity might be controversial, timely communication is a more important metric of credibility. Is the creator responding through their official channels? Do they adhere to the timelines given? High-level engagement is good and signifies that the founder has dedicated time to engage the community and clear doubts or questions about the project.

After doing your due diligence, ensure you're on the right DeFi website. Verify the authenticity of every marketplace you visit and always get the address from the project's verified social media handles to ensure legitimate transactions.
2. Secure your wallet
Here are proven ways to prevent losing access to your wallet:
Never share your recovery phrase: your recovery phrase is the private key that opens the way to all your assets. It belongs to only you.

Back up your wallet: write down your recovery phrase clearly on several pieces of paper in the correct order and store them in places where no one else can access them. You can also consider buying a crypto tag for durability.

Use a multicoin wallet: If you trade crypto across several blockchains, you should trade on multi-coin crypto wallet such as Gem Wallet. With Gem Wallet, you can buy and trade crypto securely across several blockchains while keeping complete control and ownership of your crypto (or gems) at all times.

Create a separate wallet for airdrops: to be safe, never use your main wallet for airdrop hunting. Create a spare wallet on Gem Wallet for your airdrop hunting.
3. Secure your Account
You can tighten up your centralized account security using the following measures:
Firstly, choose a strong password that cannot be easily guessed.

Secondly, never store your password on digital platforms such as your Notes app or Gmail, as this could mean -unauthorized access to your account. If you must store your password digitally, use a trusted password manager like 1Password.

Finally, set up Two-factor Authentication(2-FA) for added security, preferably with Google Authenticator if you use Google Mail to open an account on a centralized marketplace. While these measures may not prevent central malware attacks, having them in place can help tighten your account security.
Conclusion
As the popularity of crypto continues to grow, so does the risk of cyber threats and attacks. You must take appropriate measures to protect your digital assets and only transact with reputable platforms.